Zion National Park Itinerary and Zion Hiking Guide - Free Download
FREE ZION NATIONAL PARK ITINERARY AND ZION HIKING GUIDE!
Download a free copy of our Zion National Park Itinerary and Hiking Guide!

We've put over 40 hours of work into documenting what you need to know to plan your trip.  Our 19+ page guide includes:
The Best Hikes in Zion National Park, including hiking maps, trailhead directions, expected difficulty, elevation gain and what to expect on each trail.  

Some of the Zion hikes we cover include the Angels Landing Trail, the Narrows Trail, the Watchman Trail, Riverside Walk Trail, Lower Emerald Pool Trail, Weeping Rock Trail, Pa'rus Trail, Kayenta Trail and the Canyon Overlook Trail.

What to See and Do in Zion National Park, including scenic drives and overlooks.
Sample 1, 2 and 3 Day Itineraries for all types of traveler (sightseer, active family or intense "go-getter").
Pre-trip Tasks, such as what to pack, reservations you need to make and lodging and camping tips.
The Best Airports near Zion National Park, and what entrances you may want to go into from each airport.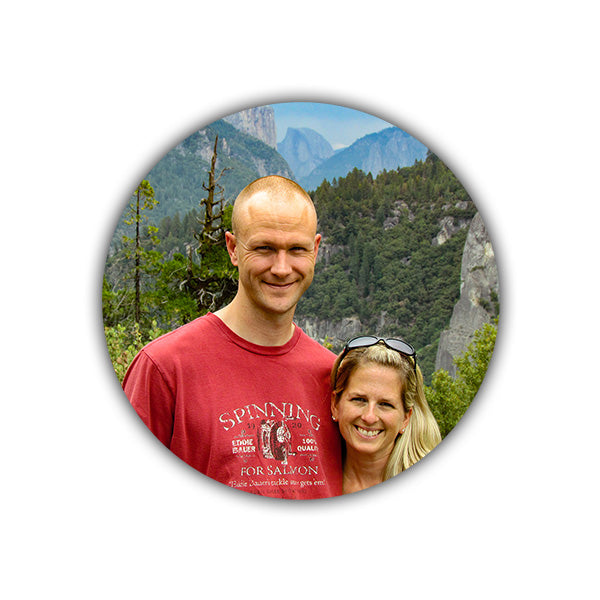 About Just Go Travel Studios
We are Amy & Pete Brahan. Very simply, we are passionate about our National Parks and Public Lands and explore them with our three kids whenever we can.
As much as we enjoy traveling, we also love sharing our knowledge and helping others create everlasting memories through our custom-made travel posters, downloadable travel itineraries and detailed blog articles.
10% of all after-tax profits are donated to the National Park Foundation.
Veteran owned.